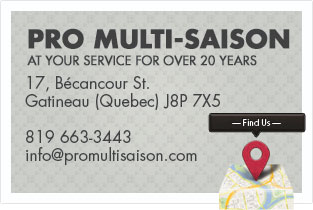 PARTS
Products and parts for your irrigation system
Pro Multi-Saison has been the expert in irrigation systems for more than 20 years. We sell all Rain Bird, Toro, Hunter and Irritrol products and parts at very competitive prices in our store throughout Canada and the United States.
Whether you need a part for your irrigation system or want to install one yourself, you can count on quality products and good advice from Pro Multi-Saison.
YES! We have the parts and tips you need!!!
Large product inventory
Products: Rain Bird, Toro, Hunter and Irritrol
Pipes, connections, electric irrigation cables ……